Our commitment
Dawar Group certificates its strong social and environmental commitment by integrating the quality and environment protection values in all footwear production processes.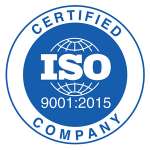 One of the main mainstays of our organization is to guarantee the maximum quality of our products and concerning that we have established a quality management system based on this guideline that permits us a quality integration at all productive process stages, from the design development until packing and transport of the finished product.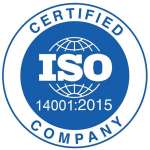 The environmental commitment of protecting the environment is one of the chief challenges we face as society and as a company. DAWAR GROUP has executed an environmental management system based on this international guideline that guarantees the compliance of all legal requisites, the environmental protection and the prevention of pollution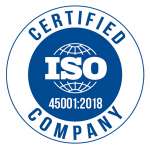 ISO 45001 certification is the process in which certificate of approval is given for an occupation that has met the required standard to operate. They are often approved by licensed companies like CDG that act as registrars after certification procedure had taken place. An occupational health and safety system after the standards and requirements have been met. Simply, in order to be certified, certain occupational criteria must be met ensuring that an area is safe and environment-friendly.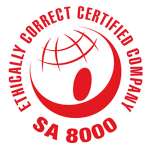 The SA8000 Standard is the world's leading social certification program. It provides a holistic framework allowing organizations of all types, in any industry, and in any country to demonstrate their dedication to the fair treatment of workers. Elements of the Standard cover Child Labor, Forced or Compulsory Labor, Health and Safety, Freedom of Association & Right to Collective Bargaining, Discrimination, Disciplinary Practices, Working Hours, Remuneration and Management System.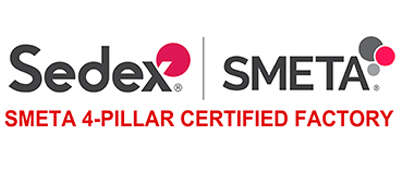 SMETA/Sedex
SMETA is an audit methodology, providing a compilation of best practice ethical audit techniques. It is
designed to help auditors conduct high quality audits that encompass all aspects of responsible business practice, covering Sedex's four pillars of Labour, Health and Safety, Environment and Business Ethics.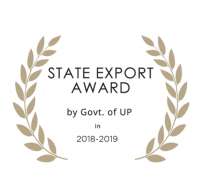 State Export Award- Uttar Pradesh 2018-2019
Recipient of state award for outstanding performance in exports. Uttar Pradesh, India's fifth largest and the most populous state has always been in the forefront in the area of industrial development and Dawar Group has been in the forefront in manufacturing and exports..