OUR CRAFTSMANSHIP
Behind every distinctive shoe making technique is a romance of tradition, attraction and quality that gives shoemaking its essence. Each shoe carries the invaluable wealth of know-how and mastery accumulated by decades of practice and dedication of artisans.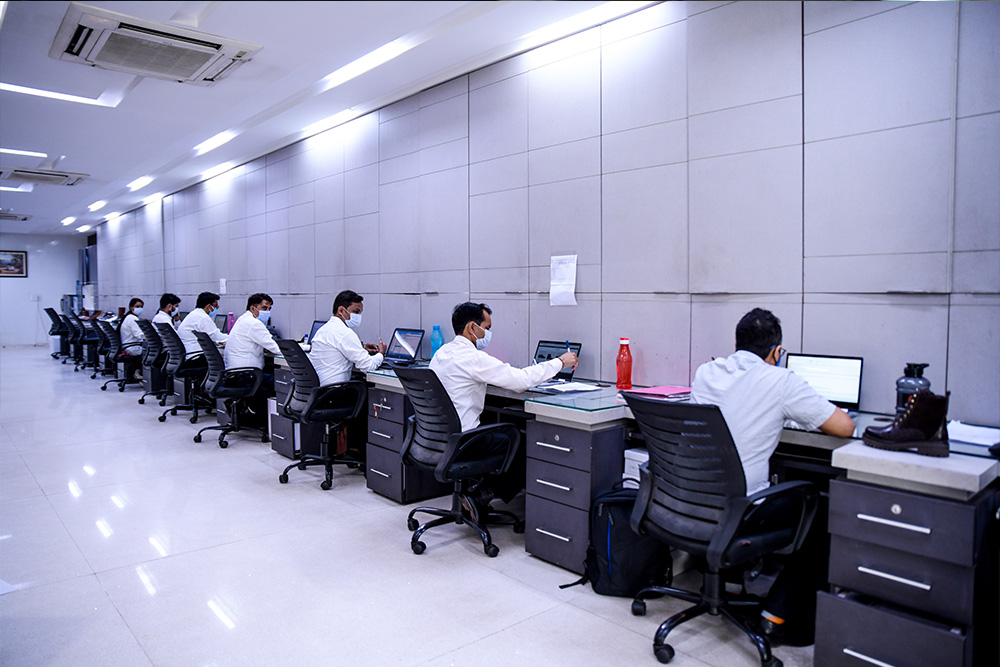 Designing
R&D department turns the creative concepts into professional designs. This helps to proceed to prototyping if you have production-ready designs with tech packs. Dedicated design Team provides style interpretations and design proposals based on client's ideas, mood boards, objectives and target market. The team follows market specific mood boards and style guides.
Pattern Making
It's the pattern maker's job to examine and translate the designer's concepts and provide the technical support necessary to create an initial prototype of the shoe. The pattern maker's first apprehension is to select the perfect shoe last on which the shoe is built. The shoe last is most often selected from available shapes, but for particular and unique designs, it is created and built from scratch. These are sourced from a variety of shoe last manufacturers, which includes a variety of high-performance workshops dedicated to custom-made and robust shoe last production.
The pattern maker then builds a paper body on top of the shoe last base to represent fully all the discrete elements of the shoe. Once set, the paper body is removed from the shoe last and set aside for the clicking phase, where the material is being cut to the desired shape before the actual product is built.
CAD CAM DESIGNING
WE LATEST CAD/CAM SOFTWARE WE generate data at the design stage, which can be used right through the planning and manufacturing stages.
Graphic capabilities and interconnectivity have improved enormously,
Software developments have progressively made systems more intuitive and easier to use,
With 2D sketch and paint modules, a serviceable sketch can be produced and then colour and texture can be added.
3D systems enable the last and design to be viewed from any perspective and several angles even simultaneously.
With CAD/CAM software has cut time to market dramatically. In addition, the power and flexibility of the software has overcome restrictions to the designer's creativity imposed by traditional methods.
Prototyping & Sampling
We bring your designs to life. Create prototypes and sample products used as a blueprint for your production order. This is an indispensable step for final production. The process includes material sourcing, shoe last development, heel and sole making, creation of custom moulds for hardware and rubber soles, paper pattern making, embellishments and embroidery creation, 3D relief logos all converged into true prototypes.
Samples produced can also be used to show buyers at trade shows and runways, or direct to consumers on your sales channels for pre-order.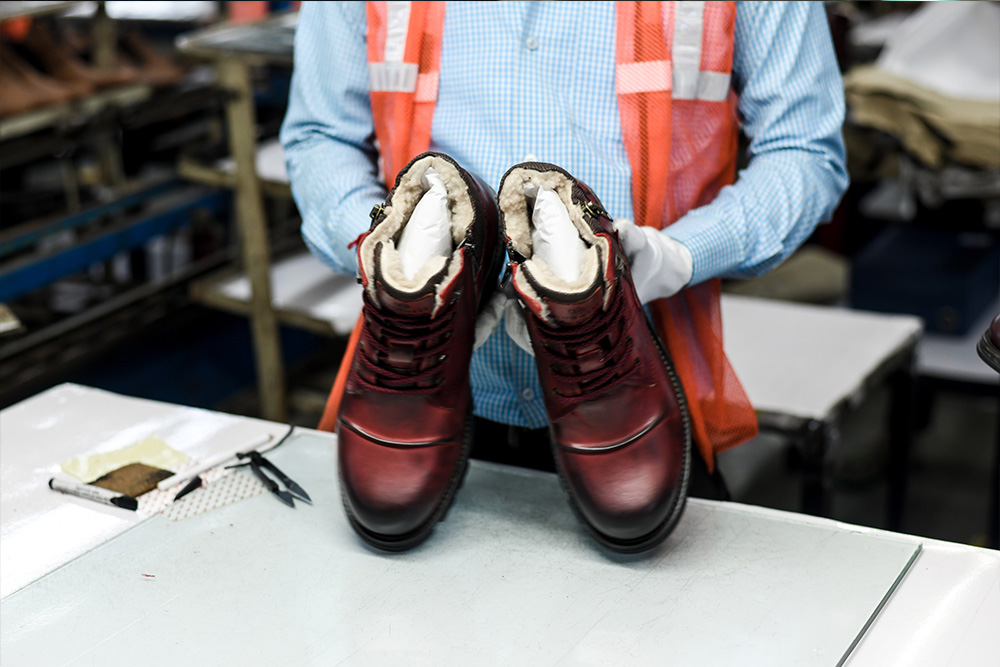 High quality shoe samples
With decades of footwear making experience we ensure high quality standard shoe production. Our quality is guaranteed with all required certificates.
Fixed and transparent pricing
Whether you're a big brand or a starting shoe designer, our prices are affordable and transparent for everyone.
Fast and reliable
With more than 400 shoe moulds & lasts available to create your own shoe designs we can deliver footwear samples in only 2 weeks. We guarantee full discretion and protection of your intellectual property.
Research and development in house
With our in-house developing center, we provide flexible and high efficiency shoe sampling production. Between brainstorming, designing, and prototyping we make sure your vision becomes reality. We offer you the best developing solution to optimize pricing, quality, and delivery of products, enhancing speed to market.
Commercialization to production
Our footwear experts work closely with you to assess your particular needs using market research, retail and fashion trend forecasts, and innovative technology to handle all types of projects from first prototyping to mass production.