Annual Production 1,500,000 pairs
Extensive experience of 50 years in operation

Sustainable Manufacturing
Outfitted with 200 KW solar power plant
Saving 180,000 KG CO2 emission every year

Zero Compromise OEM
Leading OEM - Providing design, development and manufacturing footwear
for brands and retailers globally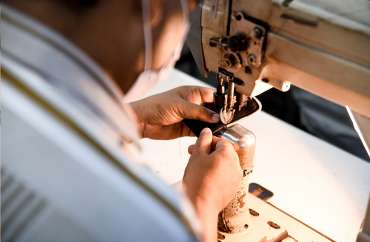 Since 1977, Dawar Group has been providing world class footwear to hundreds of customers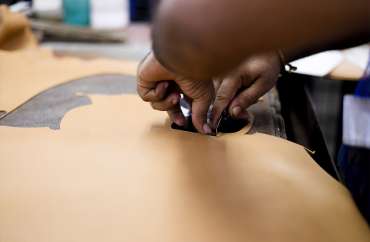 50 years of experience in designing & producing various kind of men and women shoes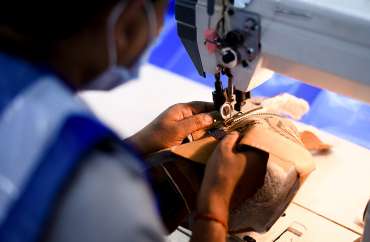 We sincerely believe that ethical sourcing and manufacturing improves the world
The Story
When You Love Your Shoes, Only Dawar Group Will Do
Our main goal is our satisfied customers, and we make every effort to be clear and responsive to their needs. When you get your shoes manufacturerd and do business with us, we will do our best to provide quality work at fair prices.
The founder Puran Dawar, a law graduate quit on his dream of becoming a lawyer as he realized his talent was in shoe making. The mission-driven firm was founded by Puran Dawar in 1977 in Agra, India.
Our reputation for outstanding quality and durability soon established Dawar Industries  as the maker of choice for top European brands and retailers.
Developing new footwear designs, international success gives us the opportunity to create a State of the art footwear plant on 20 acres of land.
The Entire production goes green with solar power generation and use of sustainable materials to reach an annual production capacity of over 1.5 million pairs.
Today, Dawar Group is now a globally recognised OEM with Europe equating to fifty per cent of our export business. In fact, the products are now supplied to over 57 countries around the world.
Infrastructure
OUR CRAFTSMANSHIP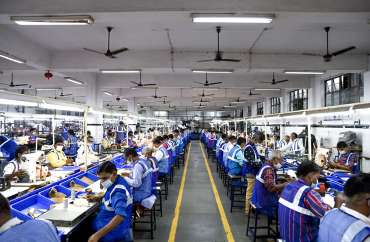 Most environmentally friendly shoe facility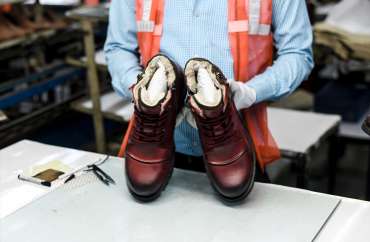 Discover step by step how we create each pair of shoes at Dawar Footwear Industries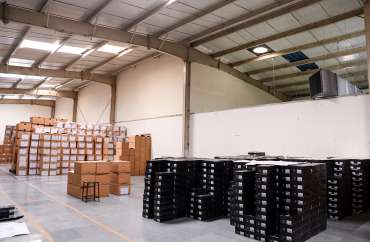 We partner with established freight forwarders to provide holistic shipping options to complete your order.
Title
Dawar Group in Numbers
> 1700

> 1500

> 100

> 50

< 60-75

< 240
Pairs per style per color

All types of heels, platforms & lifts
Protective soles (rubber, leather)
Full & half soles (rubber, leather)
Women's Flats & Ballerinas
All types of sandals
Women's loafers / slippers / mocassins
Women's sneakers & runners
Men's sneakers
Men's formal shoes
Men's boots
Mens loafers / mocassins
Mens Slippers
Men's sandals
"OUR LEADERSHIP TEAM COMPRISES OF EXPERT PROFESSIONALS WITH AN AVERAGE EXECUTIVE TENURE OF 20 YEARS – WITH MANY HAVING BEEN HERE FOR OVER 25 YEARS. THAT STABILITY IS ONE OF THE KEYS TO OUR SUCCESS"
Portfolio
Spring/Summer 2021
We latest cad/cam software we generate data at the design stage, which can be used right through the planning and manufacturing stages.
Graphic capabilities and interconnectivity have improved enormously,

Software developments have progressively made systems more intuitive and easier to use,

With 2D sketch and paint modules, a serviceable sketch can be produced and then colour and texture can be added.

3D systems enable the last and design to be viewed from any perspective and several angles even simultaneously.
With CAD/CAM software has cut time to market dramatically. In addition, the power and flexibility of the software has overcome restrictions to the designer's creativity imposed by traditional methods.
CERTIFICATES
Our Commitment