SHIPPING
Logistics & Shipping
We take care of shipment packaging ready for international freight, and assistance on documentation that may be required for Customs clearance process. Shipping destinations cover major locations worldwide. Logistics insurance is also offered as an option. Great partnerships come with mutual understanding. An initial assessment is essential to create the best solution for your project.
Single Point of Contact
One-stop solution for integral manufacturing, sourcing and logistics, assisted by a dedicated project manager.
High quality products
With decades of footwear making experience we ensure high quality standard shoe production. Our quality is guaranteed with all required certificates.
Fixed and transparent pricing
Whether you're a big brand or a starting shoe designer, our prices are affordable and transparent for everyone.
Fast and reliable
With more than 400 shoe moulds & lasts available to create your own shoe designs we can deliver footwear samples in only 2 weeks. We guarantee full discretion and protection of your intellectual property.
R&D in house
With our in-house developing center, we provide flexible and high efficiency shoe sampling production. Between brainstorming, designing, and prototyping we make sure your vision becomes reality. We offer you the best developing solution to optimize pricing, quality, and delivery of products, enhancing speed to market.
Commercialization to production
Our footwear experts work closely with you to assess your particular needs using market research, retail and fashion trend forecasts, and innovative technology to handle all types of projects from first prototyping to mass production.
Leading OEM
We provide design, development, prototyping and manufacturing footwear for brands, designers and retailers globally
Most advanced technology
Our manufacturing infrastructure consists of various expert facilities for different demands and covers extensive product categories from delicate runway styles to casual shoes and sneakers for men and women.
Most environmentally friendly
We have invested in sustainability throughout our entire business operations, including things customers can readily see and things they can't. It starts with their supply chain, where the Swedish furniture-maker has sourced close to 50 per cent of its wood from sustainable foresters
Privacy
Fostering close working relationships with our customers, from the product prototype stage to the successful development of unique products, we provide each customer with an exclusive privacy.
MORE SERVICES
You Might Also Like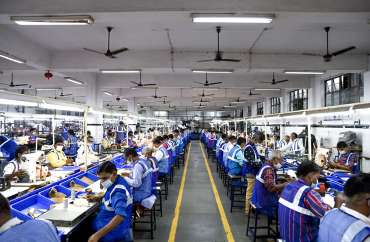 Most environmentally friendly shoe facility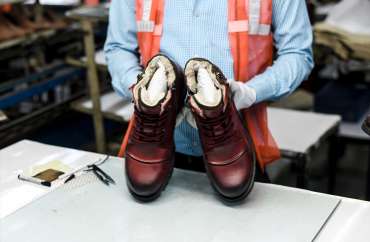 Discover step by step how we create each pair of shoes at Dawar Footwear Industries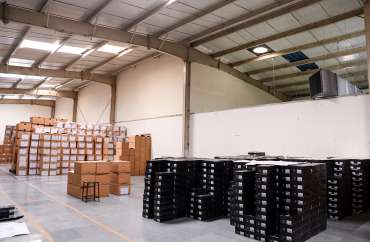 We partner with established freight forwarders to provide holistic shipping options to complete your order.